5 Steps to Perfect Foundation
Even though we all know that you'll look awesome in one of Faviana prom dresses, the focus of your special event should always be you. It doesn't matter how beautiful your dress is, it should only serve to better enhance your individual beauty. Since your face will always be the focal point at any special occasion I'm going to give you a few tips on how to perfectly apply foundation. Foundation is the base of your makeup and applying it correctly will give you a flawless canvas for the rest of your makeup!
Step 1: Scrub away
In order to make sure your makeup goes on as smoothly as possible you need to start with a freshly washed face. I prefer to use a gentle exfoliant to remove any dead skin. If you don't exfoliate first your make up will build up on the dead skin making your skin appear flakey. After you exfoliate, apply your favorite moisturizer and wait at least 10 minutes while your skin soaks up the moisture and nutrients! I have been using the Fresh Seaberry Moisturizing Face Oil which works wonders on my dry, winter skin.
Step 2: Primer
One step that girls often overlook when it comes to foundation is applying primer. I found that most girls skip this step because they don't think they need primer or they simply don't know it even exists as a product. Believe me, primer will make all the difference in the application of your foundation. Before I just tell you to buy this product let me explain what purpose it serves. Primer creates a barrier between you and your makeup; this means that you are reducing the chance of your makeup clogging your pores and giving you acne. It also smoothes your skin out which will help your makeup  last longer and keep you from looking cakey. There are several brands of primer available on the market and you can buy one that's tailored to your skin type. No worries if you have oily skin or need some color correction! They even make a primer specifically for taking photos so your beautiful face as well as your eye catching cocktail dress will forever be immortalized!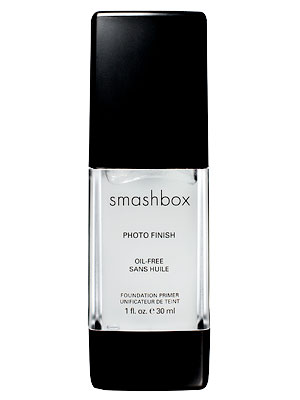 Step 3: Concealer
Everyone has a different opinion about this but I prefer to apply my concealer before any foundation. Most of us know this but for the makeup newbies concealer is for  hiding any parts of your face that need color correcting. For me this means the dark bags under my eyes and the redness around my nose and mouth. In general your concealer should be one or two shades lighter than your foundation. If you have a pesky pimple apply a bit of concealer over it and dab it with your finger. Make sure to dab on your concealer gently so you don't even up smearing and wasting your product.
Step 4: Apply foundation
This is the part you were waiting for! Foundation should be as close to your natural skin tone as possible so try testing a swipe of it along your chin to help you match. Everyone needs a different level of coverage but remember your foundation should never look like a mask. I prefer to dab a small amount on my cheeks, forehead, chin, and around my mouth before blending everything with my beauty blender! This special little sponge will leave you looking airbrushed!
Step 5: Finishing touch
After you've applied your foundation I like to finish everything off with a light dusting of translucent setting powder. This will give you what my sister likes to call a "dew baby" finish and will keep your make up from sliding around and will leave your skin looking like velvet!
​
Whether you're rocking a little black dress or a bedazzled evening gown, Faviana wants to make sure that you look your best in every respect! If you enjoyed this blog, suscribe to our newsletter and you will receive more beauty and style tips!
​