Unfortunately, summer is coming to an end. Soon, the leaves will be changing, the weather will be getting cooler, and you'll be heading back to school. As sad as that is, there's an upside to this! Back to school shopping is one of our favorite times to shop. While a new wardrobe is a plus, a new school backpack is a must. Go back to school in style with the coolest back to school backpack to match with all your favorite outfits and styles!
Black & White
JanSport
JanSport backpacks are a classic – they're both durable and cute! This backpack is a fun twist on their typical school backpacks with the black bottom in contrast with the white front. This trendy backpack will look good with all of your outfits, and if you want to personalize it and are super creative, you can even think about doodling in the white parts with colorful sharpies!
Blue Jean
Denim is always in style but it is particularly in trend this year. Everyone loves their denim dress, rompers, and shirts so why can't your school backpack rock this trend as well? Herschel is giving us some major denim inspiration with this too cool for school backpack to match with your favorite pair of jeans.
Pink Glimmer
Start off this shining new year with a backpack to match! As you know, we love pink (hi, @glamandgowns Instagram!) so this backpack by Victoria's Secret is one of our favorites. It will surely turn heads as you strut down the hallway with it. This unique bag will elevate any outfit you wear with it, and with all those pockets and sturdier straps, this roomy bag will ensure you can have the most fun every time you use it.
Holographic Shimmer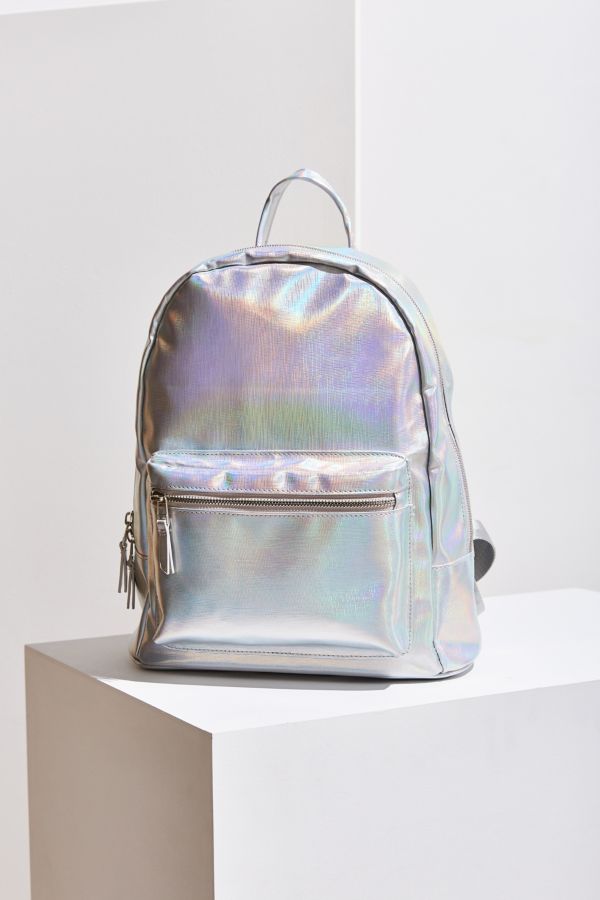 If you want is to be the center of attention always, then pick up this cute holographic backpack by Urban Outfitters, which features an iridescent glow that will have all eyes on you no matter which classroom you enter. Nothing beats this cosmic look, except the fact that this cute backpack is also spacious and has many compartments and inner and outer pockets for accessories.
Quirky Adventures
Kanken backpacks have become extremely popular among the quirky and artistic kind, with its boxy shape being available in a multitude of beautiful and vibrant colors. This adorable school backpack seems to be the perfect option for those who like having fun and want something that is fashionable both for school and outside of it. Take adventures on the go with this style which is also created in many sizes, from Classic, Mini, Big, Maxi, Kids, and those created specifically to make room for your laptop.
So here they are, our favorite back to school backpacks. What do you think? Did you choose yours already or are you waiting a little more time before committing to this year-round choice? Let us by tagging us on Instagram @glamandgowns, and Faviana's Instagram @Faviana_NY and Twitter @FavianaNY.
XO,
Andrea