If you were asked to be a maid of honor then you are probably already stressing about how to deliver the perfect maid of honor speech. This is arguably one of the most important responsibilities of being the maid of honor:  writing a speech that gives credit to your dear friends, is funny, light-hearted and heartfelt at the same time, and lasts less than 2 or 3 minutes. If you need some help in how to start and what to include, here at Faviana we have assembled some tips to get you started:
Do:
Introduce Yourself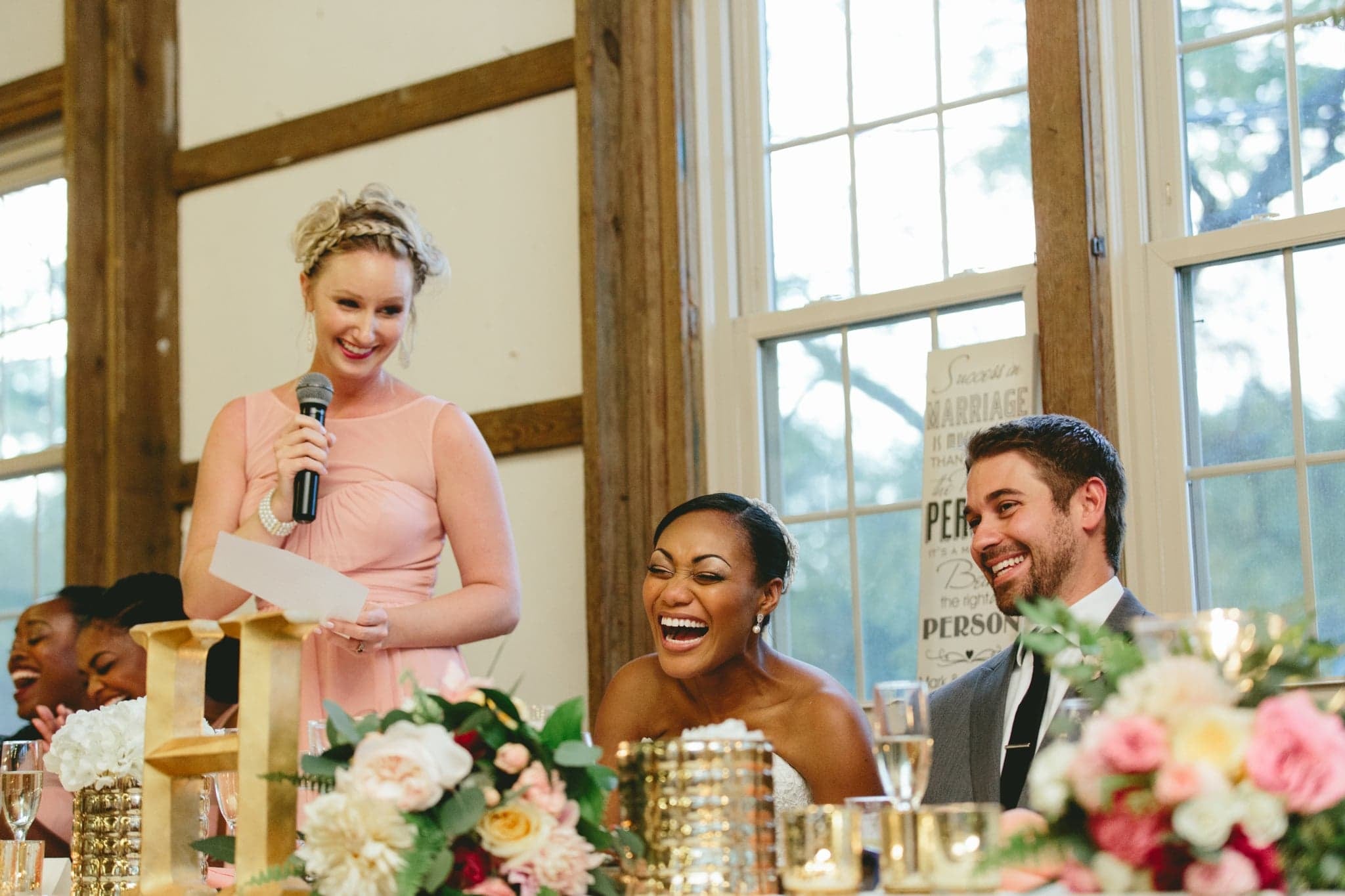 Begin by explaining who you are and how do you know the bride and what does she mean to you. This part should be brief but heartfelt and try not to get too sentimental― that's what the rest of the speech is for!
Tell a story about the bride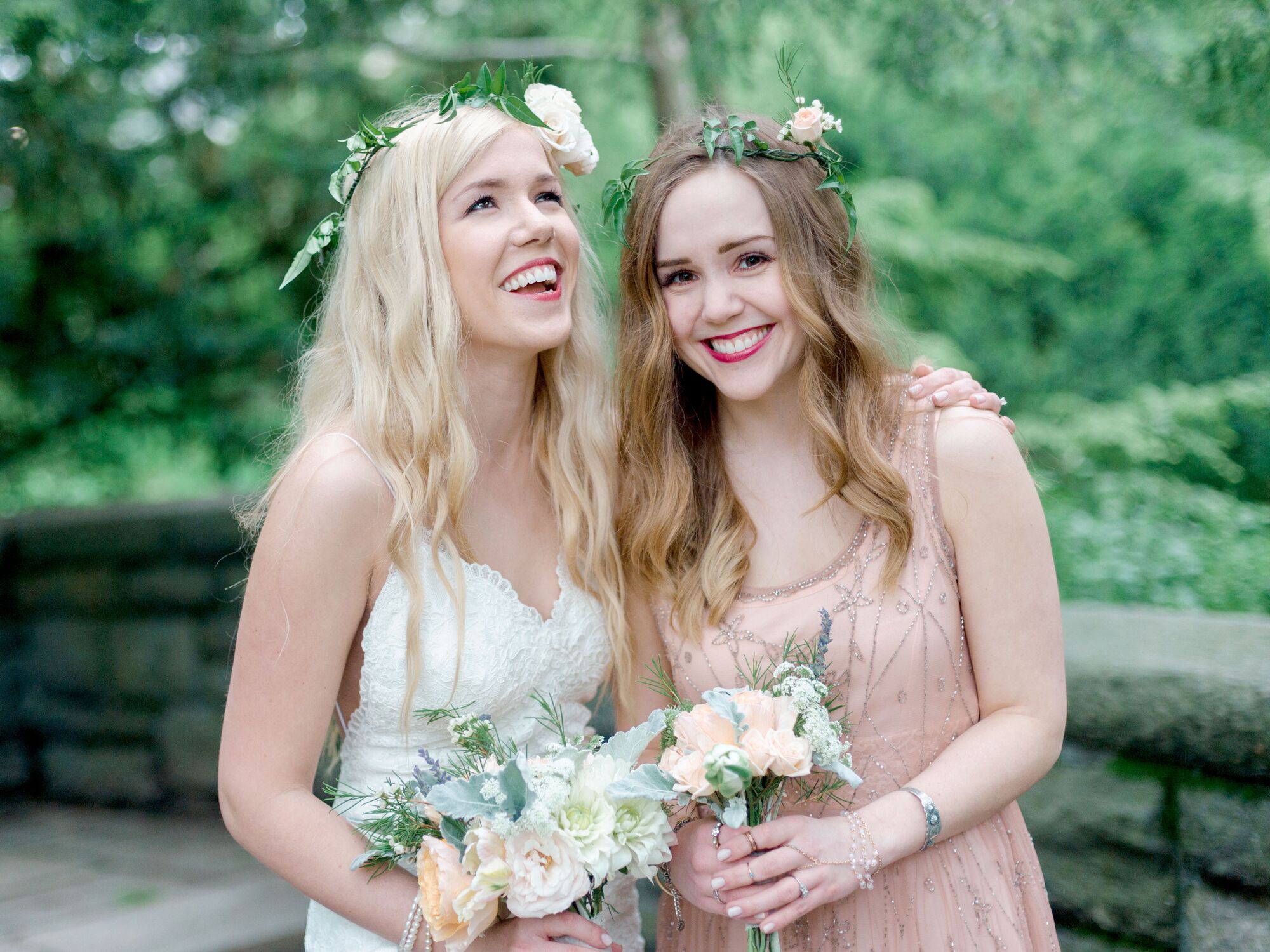 Now that the audience knows who you are and how you and the bride met, this could be a good moment to tell a short story about the bride and a time you spent together that is dear and memorable to you. However, although funny stories are great, try not to tell any embarrassing or unflattering stories to a room full of people that know her since she was probably a child (this include anything about her exes, alcohol, drugs, etc).
Tell a story about her partner
This is a good time about to tell a nice story about her groom or bride. You could talk about the first time you met them, what were you guys doing, how you knew at the moment that the bride really was in love or changed in a positive way… there are many possibilities. Even if her partner is not your favorite person, focus on their positive aspects and how happy they make your friend.
Tell a story about the couple
Now tell the audience a story that explains why you think they will make such a good family in the future. What was the first time you realize they actually were amazing together? What qualities do they have that match really well? You want to make the audience and the newlyweds feel warm and fuzzy with love. Go all out!
 Don't:
Talk about old fights
Even if it's public knowledge, try to avoid talking about old fights you had with the couple or that the couple had with each other. There's no need to discuss the "on-and-off" nature of their relationship, considering they just got married. What would the implication be, anyways? That they will divorce and then marry again? Probably not the best topic at their wedding.
Make the speech about you
Even though it really is a great honor to be maid of honor, remember that this is not your moment, even if for the time being all eyes are on you. This is still about the happy couple who just got married, so try to put any "me" talk to a minimum and instead focus on them and how happy they will be together.
So what do you think? Are you closer to writing the perfect maid of honor speech? Let us know by tagging us in Instagram @glamandgowns, and Faviana's Instagram @Faviana_NY and Twitter @FavianaNY. Also, don't forget to subscribe to our Youtube channel for more fun vlogs @FavianaNYC!
XO,
Andrea