As you're preparing your wedding or helping someone close to you with their own, I'm sure you've run into several moments of wondering if you want your wedding to have a theme. Wedding themes can start small and simple with things like "matching colors" or develop into crazy themes like "underwater".  Since we are a bit bookish here at Faviana, we decided to list our favorite book themed weddings to give you inspiration while dealing with the stress of wedding planning.
1. Harry Potter
If like us you are also obsessed with the Boy Who Lived (twice), you might want to consider a Harry Potter themed wedding. What we loved about having Harry Potter as the theme is that since the books and movie universe is so big, you can have a lot of fun with details.
For instance, this couple decided to sort their guests into the four Hogwarts houses —Ravenclaw, Slytherin, Hufflepuff, and Gryffindor—, serve Amonertia, Felix Felices, and Butterbeer as cocktail options, Honeydukes as candy buffet, a Deathly Hallows/Always cake, and even had matching Gryffindor/Slytherin heels for the bride and socks for the broom. The magic will be in the air!
2. The Hunger Games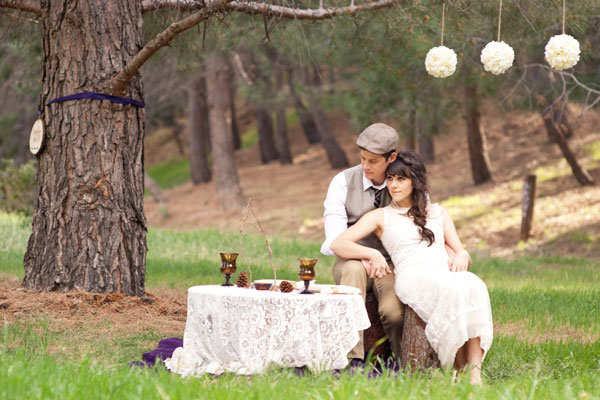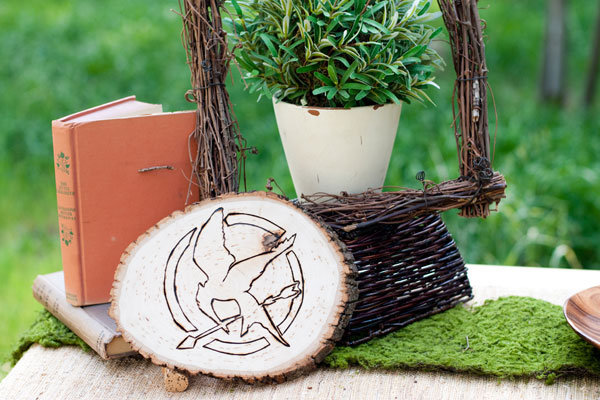 If you think The Hunger Games is an unusual choice in terms of wedding themes, you are not alone. Granted, the whole premise of the story is somewhat twisted (a survival/fight-to-death reality show) but at its center, it really is about how love and determination can spark a revolution that can potentially change everything.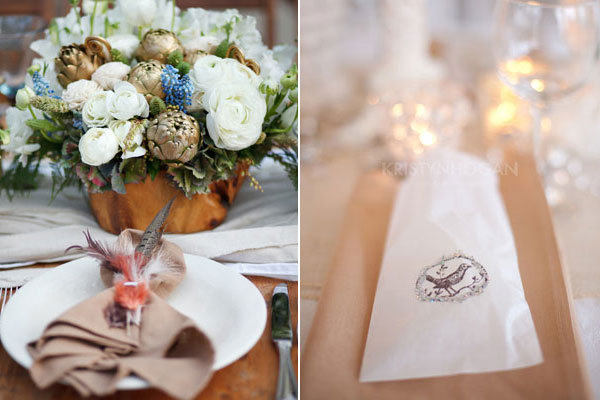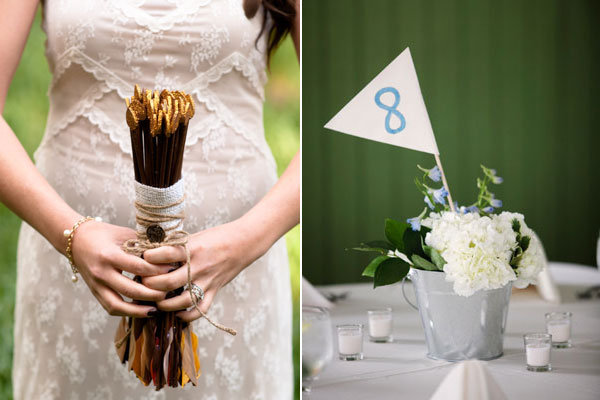 We really think that having this as a wedding theme could be very fun, especially if you want to have an outdoors wedding where featuring nature is a big element of it. Again, this would be a cool opportunity to put your guests in different districts and maybe even have them represent the districts on their on creative way, via dress choices, of course. 
3. The Twilight Series
Are you Team Edward or Team Jacob? No matter, you have to admit that a Twilight themed wedding would be nothing but extremely romantic. The films and books are characterized by their ethereal aesthetic, attention to detail, and the promise of never-ending, undying love and romance. And isn't that what every bride wants for her wedding day?
We loved how this wedding encompassed the Twilight spirit—from the broom and bride having eery resemblances to the real Edward and Bella, the apple shot representing the cover of the first book, the wine representing the blood that vampires crave so much and the chess pieces (another wink to the cover of Breaking Dawn) as place-holders. 
4. Game of Thrones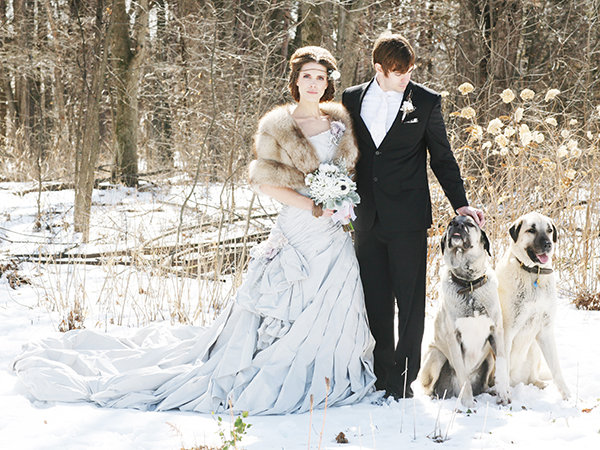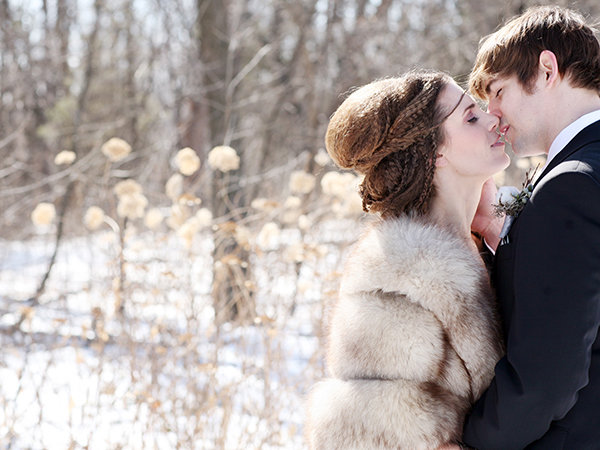 Even though the Song of Ice and Fire series was extremely popular on its own merits, we have to admit that it was the HBO series, Game of Thrones, that put the story into international, mainstream attention. If like us, you can't get enough of the characters of this surreal fantasy world, maybe a Game of Thrones theme wedding could be a fun one to plan. Just make sure that it doesn't end up like the Red Wedding!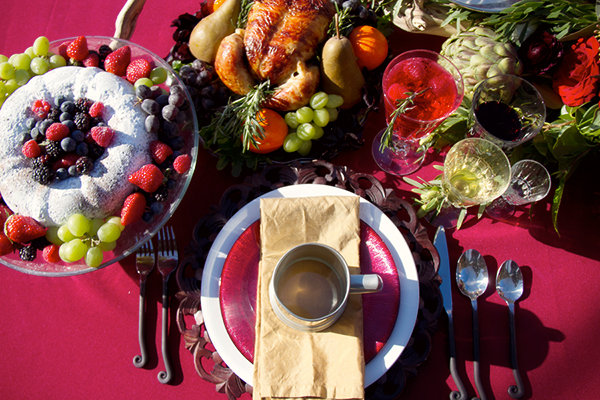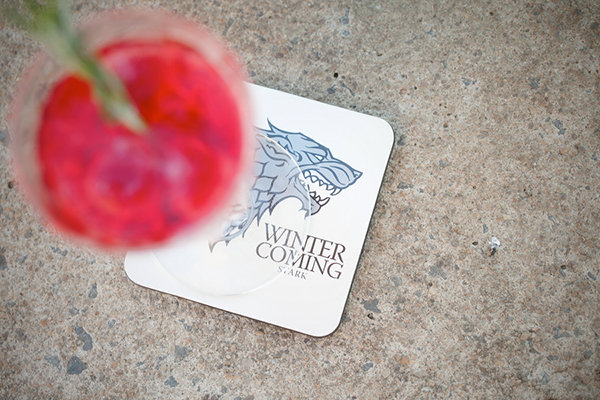 Okay, if you decide to have a Game of Thrones wedding we are thinking that you should definitely have during winter because, obviously, "Winter is coming". Winter weddings are beautiful, with snow covering everything, glistening, making your world seem a little brighter and more magical. This would be a fun wedding to try an elaborate hairstyle (think, Cersei and Sansa's updo's), put your guests into tables assigned by one of the major houses' last names (Lannister, Stark, Tyrell, Greyjoy, Martell, Frey…) and serve a huge, communal roast, Game of Thrones style.
5. Alice in Wonderland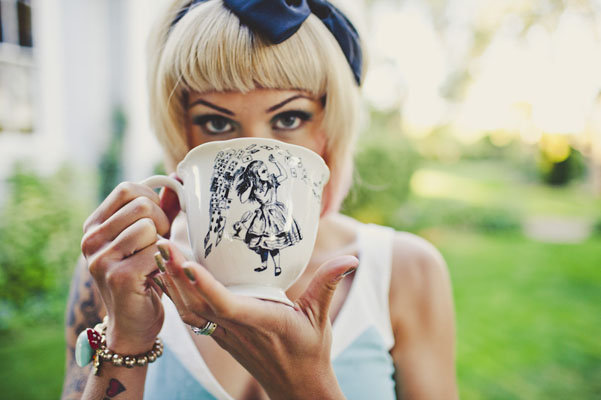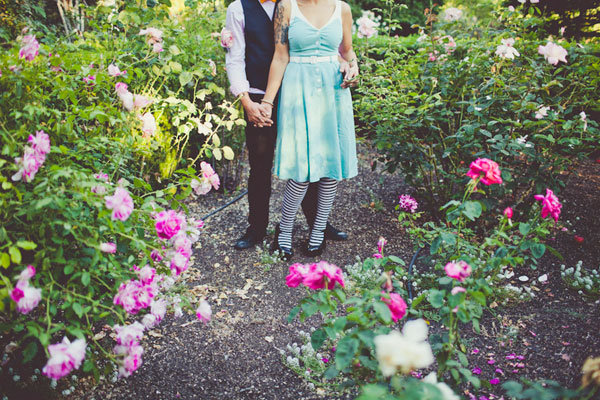 If going down the rabbit hole for a party with the Mad Hatter and friends sounds like your cup of tea, then a themed Alice in Wonderland wedding might be the best for you! Lewis' Alice in Wonderland and Through the Looking-Glass and What Alice Found There are one of the most universally beloved children's books (also loved by adults everywhere) and we can't help to think that planning a wedding with this theme must be the must fun thing ever.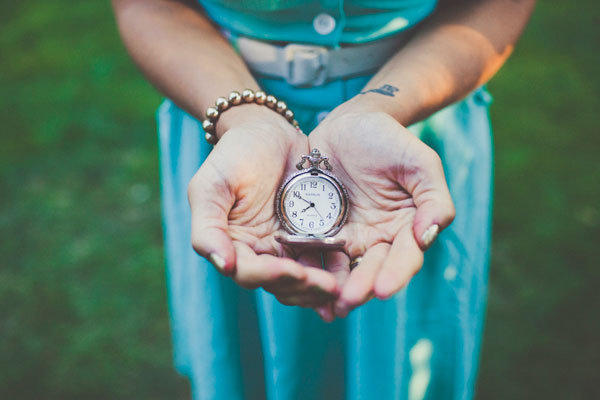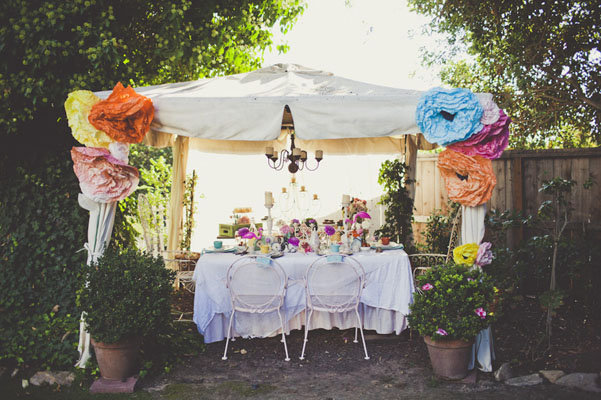 From flowers in multitude colors, white roses painted in red, drinking cocktails from tea cups, sweets and drinks stating boldly "EAT ME" and "DRINK ME", and even the possibility to have flamingos or rabbits at a garden party, the possibilities for decoration and entertainment are endless!
So what do you think? Are theme weddings for you, or do you prefer something more traditional? We are totally fangirling over these book themed weddings, and if you are too, let us know what you think by tagging us on Instagram @glamandgowns, and Faviana's Instagram @Faviana_NY and Twitter @FavianaNY. Also, don't forget to subscribe to our Youtube channel for more fun vlogs @FavianaNYC!
XO,
Andrea