It's time to break out your sunglasses! Summer is just around the corner which means that brighter and longer days are sure to come. For those of us who love warm weather, saying farewell to the sweaters and hello to the swimsuits feels like a dream come true. So don't worry— longer days, shorter nights, and a lot of sunshine will be here before you know it. And if you're wondering how you're going to spend these longer days, don't fret. Here at Faviana we've got you covered with the ultimate summer bucket list filled with fun activities. So read up, get excited, and start planning your next adventures!
Spend a Day at the Beach
Nothing says Summer quite like the beach. Spend the day relaxing by the ocean with your toes in the sand, soaking up the sun rays, and listening to the sound of the waves. Make a playlist or listen the one we are posting below, bring a book and lots of tasty snacks. Trust us, you won't regret it!
Make Your Own Popsicles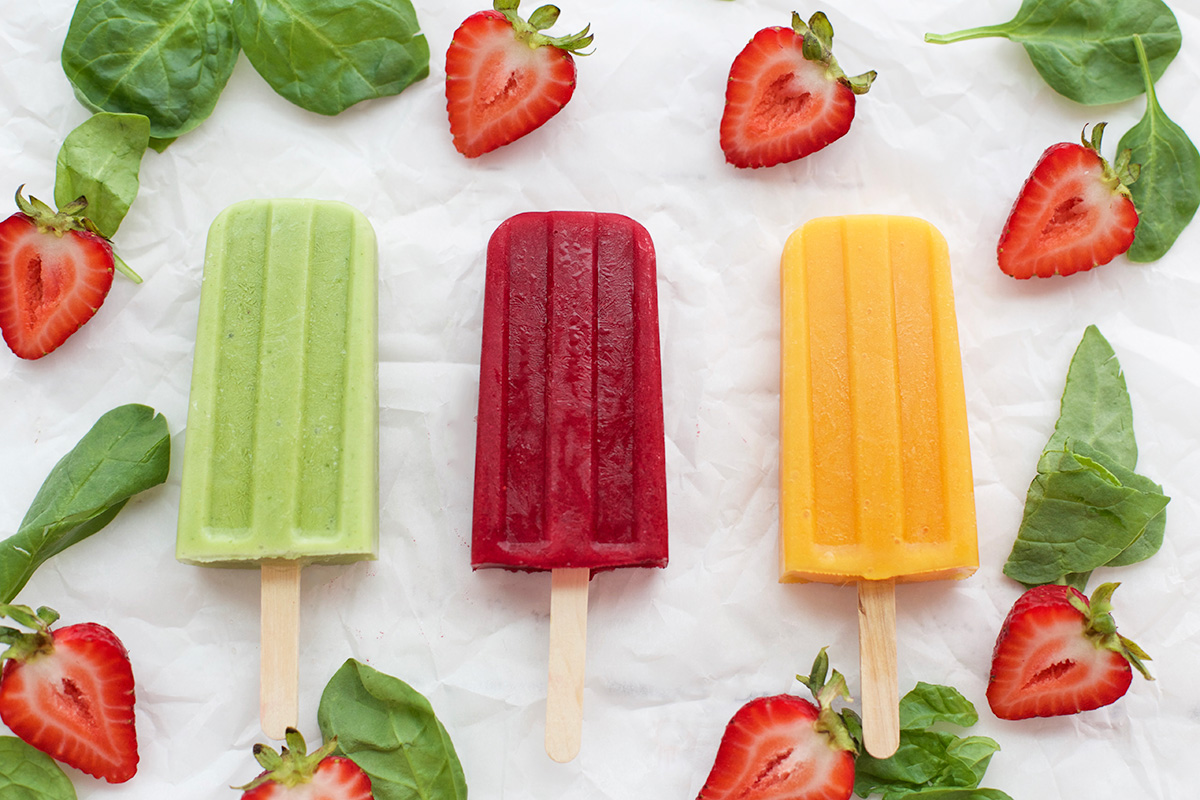 There's nothing as refreshing as a popsicle on a hot summer day! This summer, try making your own— embrace your creativity by coming up with your own unique flavor combinations. Right now our favorite recipe is a mix of two cups of strawberries and sliced mangoes blended with two cups of natural or vanilla yogurt and a little sugar. You blend it all in, put it in cups, and refrigerate. Not only do they taste delicious (and are very healthy), they are super fun to make.

Visit An Amusement Park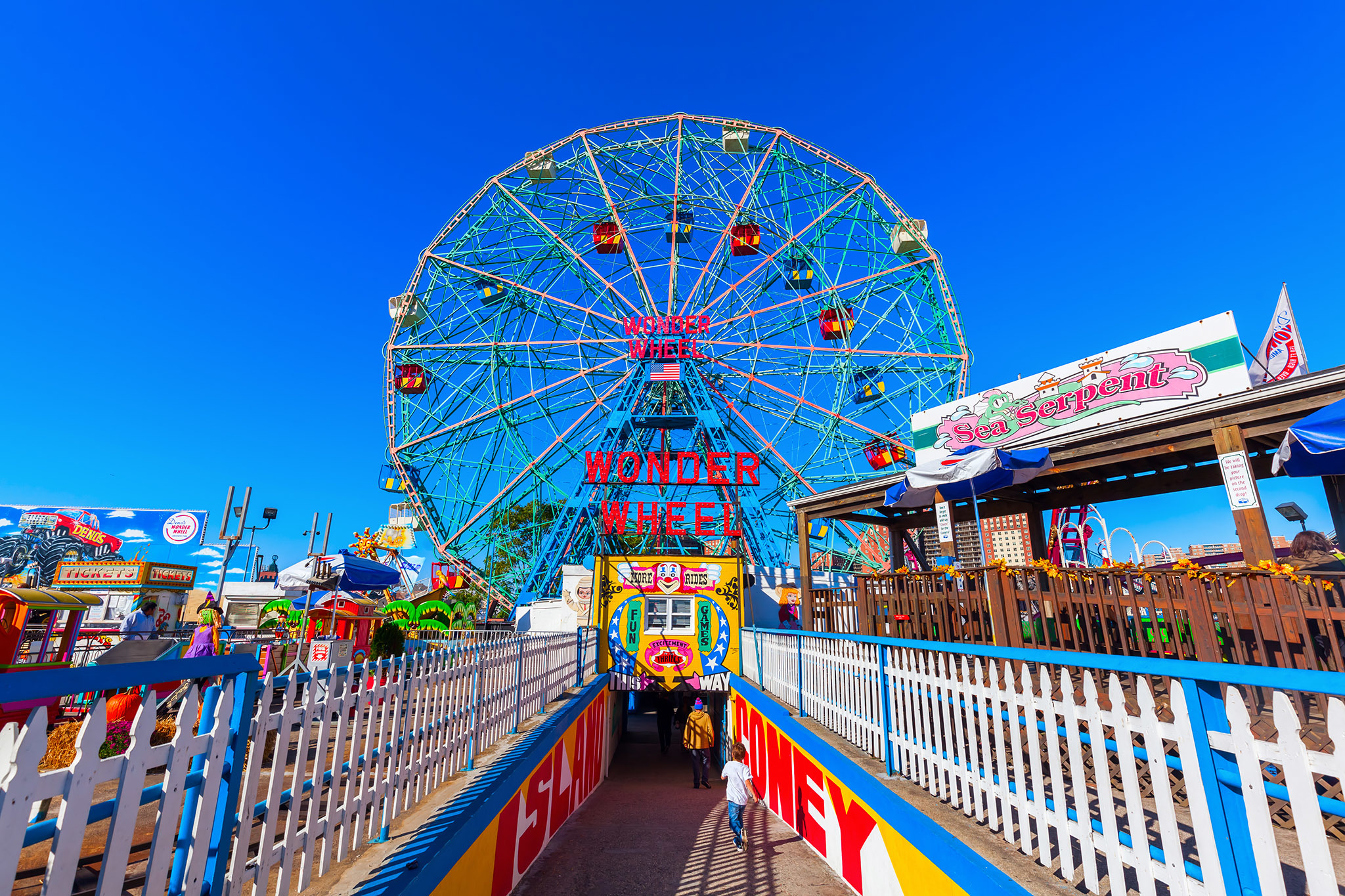 This one's for all the thrill seekers out there—a day at an amusement park is sure to get your blood pumping. Have fun looking the fabulous shows, riding the fastest roller coasters, and trying to win cool prizes at the carnival games.
Go To A Baseball Game
Baseball is the all-American sport by excellence and there's something about it that just screams Summer. Live games are actually really fun to watch, but even if you are not a huge fan, you might be surprised to discover that some of NYC's best food vendors such as DŌ, Milk Bar, Arancini Bros and Bareburgers are located at Citi Field and Yankee Stadium. Who wants to catch a game?
Go Watch An Outdoors Movie
One of the coolest things about the Summer is the opportunity to catch a blanket, some snacks, and go with your friends to watch a movie under the stars. Some parks offer movie option classics like Casablanca and Gone with the Wind, but more contemporary options like Moonlight, Fantastic Beasts and Where to Find Them, and Zootopia will also be offered this Summer.  If you live in NYC or are planning to come here for a couple of days, be sure to catch a free movie outdoors at Bryant Park, Prospect Park, Randall's Island, McCarren Park, Brooklyn Bridge Park and even the Long Island City Park.
Have A Campfire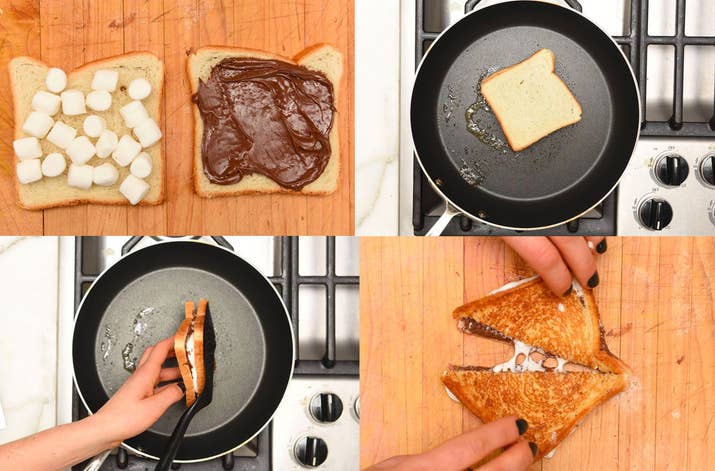 Spend a cool Summer evening around a toasty campfire with friends and family. Enjoy each other's company and conversation while you observe the stars and try to spot the collections— It's the perfect way to spend a Summer night. Tired of traditional s'mores? Why don't you try out this nice and easy recipe for grilled Nutella and marshmallow sandwiches? All you will need is Nutella, marshmallows, white bread and butter.
To prepare, spread Nutella on one slice and put marshmallows on the other slice and pair them together to make a sandwich. Then, heat a pan over medium-low heat and melt half a tablespoon of butter. Put the sandwich in the pan and cook until the underside is golden brown, about a minute and a half. Do the same on the other side of your sandwich and you are ready to go!
Play Mini Golf
There's nothing like a little friendly competition! Challenging your friends to a round of mini golf is an activity perfect for a nice summer day or night.
Go to a Free Music Concert or Festival
Some of the most fun Summer events are centered around music. From classical music to rock concerts, free events catering to all musical tastes abound during this time. Go check out an old favorite or discover new sounds, either on your own or with friends.
Finish Something That You've Been Putting Off 
You have so much free time now! Time to finally complete that project you have been putting off. Update your résumé, complete a portfolio, finish that book that you have been meaning to write forever, apply to a new job or internship, try to learn a new language or music instrument or even do a closet clean up and donate the things that you just know you will never use again.
So there you go, the ultimate summer bucket list. Have fun checking some of these off the list and adding your own ideas! Be sure to comment below your favorite summer activity.
Do you have other great ideas to add to this list? Let us know by tagging us on Instagram @glamandgowns, and Faviana's Instagram @Faviana_NY and Twitter @FavianaNY. Also, don't forget to subscribe to our Youtube channel for more fun vlogs @FavianaNYC!
xoxo
Montana
Montana is a Faviana Brand Ambassador, to find out how you could become one of our Brand Ambassadors, click here!