With the semester done, stressing over finals and last-minute projects is a thing of the past. Summer days are just around the corner and there's nothing more relaxing and satisfactory than the anticipation of a perfect girls-only weekend.
With so many different things going on in the city every day, it's hard to decide what to actually do. But don't fret, we planned the perfect weekend for you and your girls. We got you covered:
Friday morning: Gallery-hop at Chelsea
Yes, the High Line and Chelsea Market are getting more crowded with tourists every day, but as annoying as that can be, these places are still totally worth a visit while you are gallery hopping. There are thousands of places to look at contemporary and modern art, from small lofts to huge, all-encompassing buildings. I suggest starting at the end of the High Line (14th street and 10 Avenue) and make your way through the galleries until around 29th street. If you are done with Chelsea early, you might also want to visit the Lower East Side galleries.
Friday night: Give yourself manicures and do a Movie Marathon 
Sometimes there is nothing nicer than having a good night in and get rested for an early morning the following day. Have a sleepover with your friends (where the least you guys will be doing is sleep…) and give yourself manis while you watch your favorite shows uninterrupted. Are you a Harry Potter or Pretty Little Liars kind of squad? Both? Just make sure you have enough snacks to last you through the night. 
Saturday morning: Thrift shop at East Williamsburg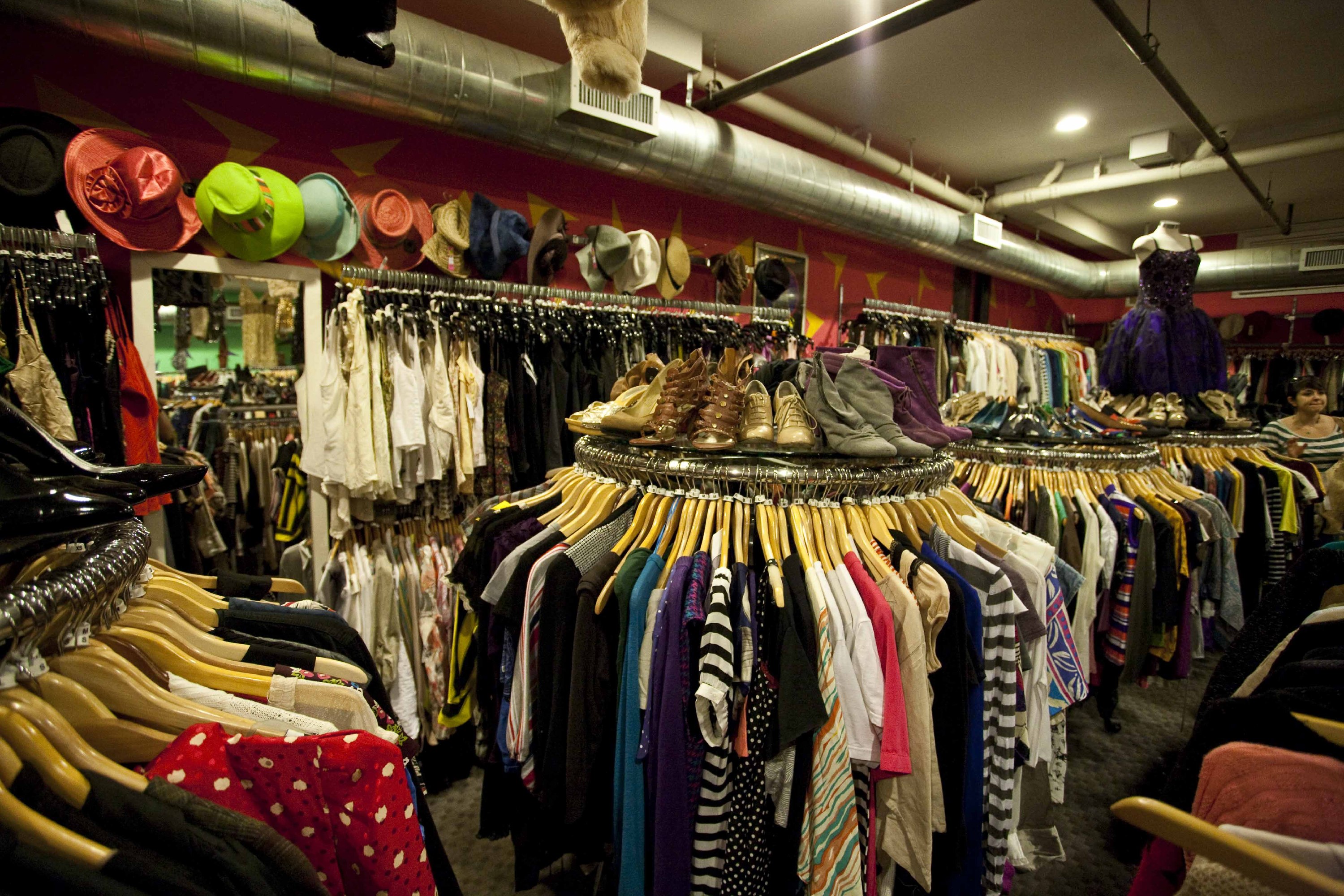 First, stop by at Roberta's for some excellent brick-oven pizza (if you are going on a warm day, go to their cute outdoors garden) and then, after you are energized by the pizza goodness, hunt vintage designer pieces (or just regular ones) at some of the best thrift stores that Morgan Avenue and the surrounding streets have to offer.
At any given day you can find a Proenza Schouler dress ($69) at Beacon's Closet, Louis Vuitton tote ($25) and Brook Brothers shirt ($8) at Urban Jungle or a little more pricier, but charmingly curated selection of both new and vintage pieces at Friends, ranging from Vans shoes ($19) and Karl Lagerfeld heels ($30) to hand-made silver jewelry and enamel pins.
Saturday night: Get your glam on and have dinner at a fancy spot or go to Coney Island
It's time to get all dressed up! There is nothing nicer than getting your glam game on with your girls. You got manicures the day before, now is all about the hair, the makeup, and the outfits. 
If you guys want to go for the full showstopper look, you might want to try some of the looks from our new 2017 Social Occasion Collection. Last Thursday we had a sneak peak of the new looks in our Snapchat, @faviana_ny, and some of you guys helped us pick out the look that our intern Janet would wear for her own Girls Night Out! We had a blast playing dress up, so if you didn't get to watch the preview for the collection make sure to follow us there for more behind the scenes fun.
Once you have your look figured out, choose a place that is fancy, but won't leave you guys totally broke to have dinner. I recommend going to a place where the menu is great for sharing and is cute enough to celebrate a special occasion with the girls.
Fancy doing something different? Why don't you go to Coney Island for the night? We guarantee you will be the best dressed of the evening, and you might get some friendly competition on the arcades, or at the very least have some fun doing an impromptu photo shoot like the Faviana girls!
Sunday: Sleep the weekend off
Sundays are for resting! So you can have the energy to do it all over again. Might we suggest another movie marathon?
Do you have other spots that we should check out? What is your favorite thing to do with your friends? Let us know by tagging us on our Instagram @glamandgowns, and Faviana's Instagram @Faviana_NY and Twitter @FavianaNY. Also, add us on Snapchat @faviana_ny to learn all about the Faviana lifestyle. 
XO,
Andrea