Homecoming season is slowly approaching, and it's never too early to star thinking about how do you want to compliment your look. Once you choose your gown, the next natural step is to start thinking about accessories and finding a nice bag and pair of shoes. Maybe what kind of makeup you want to rock. Here at Faviana, though, we are obsessed with all things hair. That's why we compiled a list of trending homecoming hairstyles that would look awesome on you.
French Braid Updo

(Medium to Long Hair)
An updo look like this is perfect if you have a dress to show off an intricate back design. Any type of outfit with a back design it's a good idea to wear your hair up so it doesn't hide the design. Here's a crash course lesson to how to achieve this look: divide your hair with a loose waterfall braid and pin it while you take the bottom half of your hair and make it into a sock bun (donut bun). Use the braid to wrap loosely around the bun, pin it in place and then hairspray.
Waterfall Side Braid

 
(Medium to Long Hair)
This look is both casual and formal and can look great for any formal or homecoming event. Remember any looks with braids are difficult to accomplish if you have layered hair, the longer the better for these type of hairstyles. Like the first one, you're creating a waterfall braid (sideways french braid). However loose or tight you want the braid is up to you. As you go along, gently use the back of your comb to loosen each braid section and if you want it looser, at the end, once you tie the end of the braid, repeat this more.
Wrapped-Up Ponytail

 
(Medium to Long Hair)
A simple ponytail with a twist (literally) is both casual and formal. It can be for a formal classy look and to top it off with a slight wave to make the style elegant. To create this style you need a hair tie, a few bobby-pins, and a curling wand/iron and start with a low ponytail. You take two sides of the hair and simply criss-cross it and wrap it around a low ponytail. You can choose to leave strands of your hair out to give it more of a looser look and curl it and voilà, you have a simple and formal look for any occasion!
Half-Up/Half-Down Twist

(

Medium to Long Hair

)
Similar to the wrapped up ponytail except that hair is mostly down. This style is also quite simple but has an intricate look to it. Very similar to the previous hairstyle, after you curl your hair, divide half your hair and cross both strands over each other. After you cross them, use bobby pins to hold it in place, and then hairspray your hair to complete the final look.
Half-Up/Half-Down Waterfall

(Shoulder-Length or Long Hair)
This waterfall style looks amazing with a messy curly look too. It works great for shoulder-length to long hair. First, curl your hair and then take a small strand and use it to weave in and out of the hair that is down, pin it in place when you get to the middle and repeat it on the other side. The two strands that you weaved should meet in the middle and then tuck them under a piece that can hide the pins and pin it under to secure the hair in place, then hairspray.
Pin-up Curled Half-Up

(Short Hair)
With pin-up curls and some hairspray, this look is classy and stylish. This look both looks great and is not too complicated either. First, curl your hair and take a strand of hair and loosely bring it to the middle of the back of your hair and gently twist that piece around itself but as you do it put the bobby pins in as you loop around. Repeat this process on the other side as well and then hairspray.
Vintage Curls

(Shoulder-Length Hair)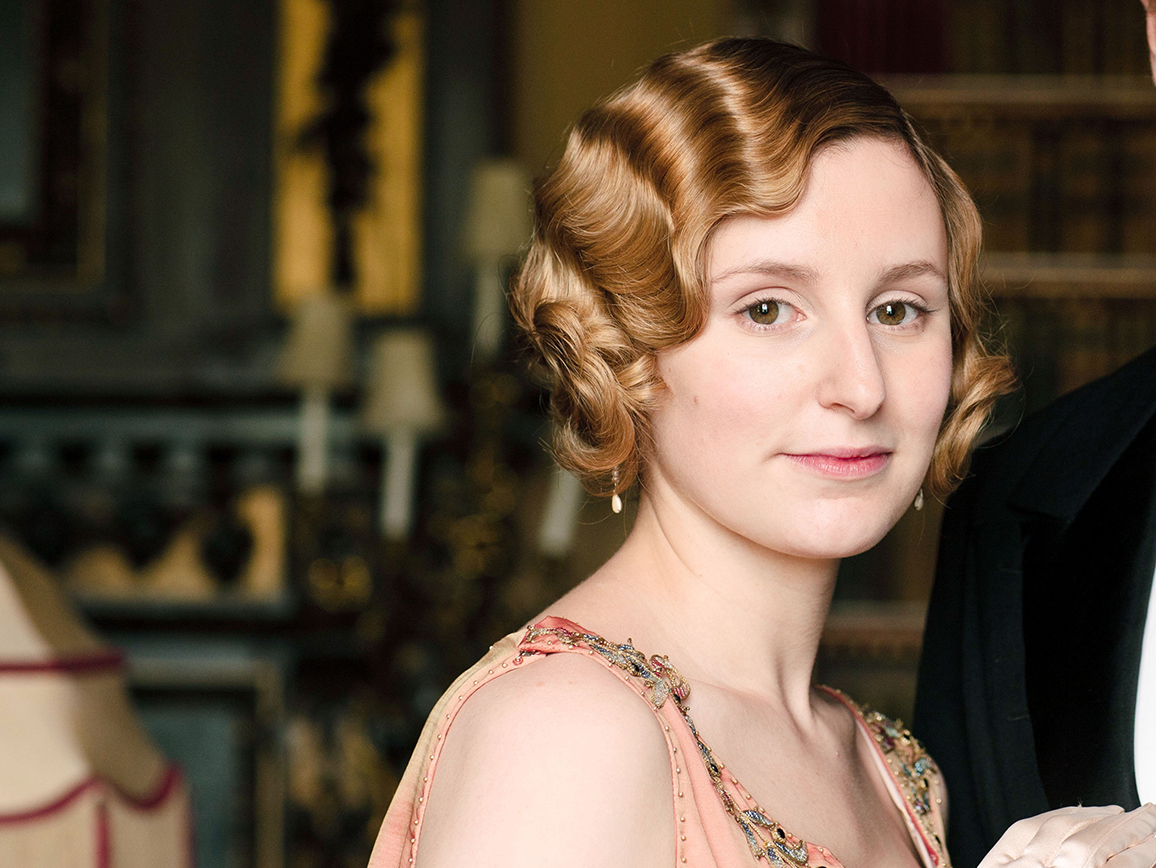 I personally always love vintage looks and it's super easy to achieve with short-shoulder hair length. This style almost makes me want to cut my hair because of how gorgeous this looks. To achieve this look make sure you curl your hair with a thicker wand or curling iron. Rearrange your hair with your fingers (not a comb), fluff and then hairspray.
High Ponytail

(
Medium to Long Hair)
This look was popular at the MET Gala this year especially with actress Blake Lively and supermodel Gisele Bündchen.  You can't ever go wrong with a simple ponytail to accentuate a classy dress.  For me the easiest way to achieve a high ponytail is bending over so your head is upside down and then brush/comb your hair towards the ground, securing it with a tight elastic band.
Loose, Wavy Curls

(Any Length)
Also similar to beach curls, this look is meant to look natural but really gorgeous for a formal event as well. My favorite way to achieve loose curls it to put your hair in a high ponytail so you are only really curling the middle-bottom sections of your hair and avoiding the top. Once you let your hair down, hairspray it in place and then either use your fingers to comb through your hair or a wide tooth comb.
Braid Crown 
(Medium to Long Hair)
This exquisite wrap around braid looks so elegant. It's perfect for a warm day and shows off your dress without getting in the way.
Similar to a French braid, start with a long section of your hair. Make sure you are leaving your bangs out of the braid. Simply braid around your head by gathering more strands as you go around to add to the braid. Remember, layered hair is not ideal for braid hairstyles but if you want this look anyway, bobby-pins are your best friend if you have strands that choose not to listen (and you can always add more pins once you are done with the braid).
Do you have a favorite homecoming hairstyle? Have you tried any of these before? Let us know by tagging us on Instagram @glamandgowns, and Faviana's Instagram @Faviana_NY and Twitter @FavianaNY. Also, don't forget to subscribe to our Youtube channel for more fun vlogs @FavianaNYC!
XO,
Erica
Erica is a Faviana Brand Ambassador, to find out how you could become one of our Brand Ambassadors, click here!